Life near the beach means seeing surf shops by the dozen.  And what do you think lies inside these surf shops? Brands like Roxy, of course.
In 1990, Quicksilver began a venture to create Roxy, a swimwear brand that encompassed the female surfer, the first of its kind in a sport dominated by men. The brand grew and was well received by the surf-ette, and Roxy even created the first women's board short.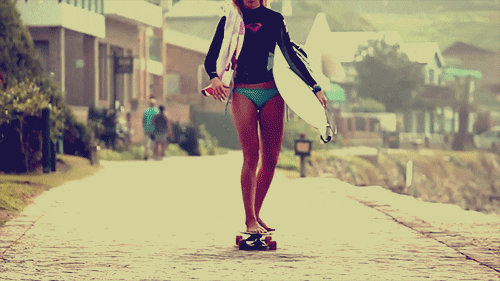 So what can we learn from Roxy's brand identity?
1. Their products are for women.
2. They target these products to women.
The logo, two Quicksilver logos reflected against each other to create a go to feminine symbol, a heart, encompasses the brand's feminine spirit.
"Daring, confident, naturally beautiful, fun, alive: Roxy"

Roxy took a plunge into a market dominated by menswear, and came out drenched in success. But Roxy faces a definite challenge-
How do you advertise an all women's surf-wear brand, especially swimsuits, without receiving backlash for objectifying women's bodies?
The answer? I don't think Roxy has been able to do it yet.
Critics were quick to comment on this ad for the Roxy Pro Biarritz competition from 2013 featuring surf pro Stephanie Gilmore.
This is the teaser video that doesn't reveal Gilmore's face, but the focus on her body was enough to send consumers into a critique frenzy
Advertisements seek to sell the product to the consumer, and noise, like a consumer not paying attention, can affect the ads effectiveness. The problem is that women's bodies, even men's, are often objectified as a tactic to break the noise that can distract consumers. Sex appeal holds attention, it gets consumers talking.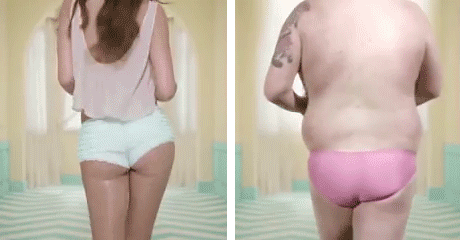 What are some alternatives when advertising a 'women's' brand? Vera Bradley tried last year in 2016 with their #itsgoodtobeagirl  campaign that was supposed to celebrate the everyday woman, and sell the luggage and handbag company's products of course.
Consumers were OUTRAGED, calling the campaign sexist and offensive not only to women, but men as well (ouch). The campaign eventually released less abrasive content, and called on a more girl-power type approach by quoting inspiring women.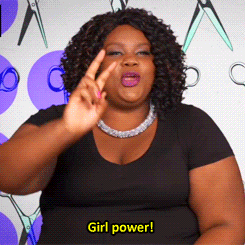 The hashtag #itsgoodtobeagirl is still trendy on Twitter today #PRsave.
Gender objectification in advertising is obviously a hot topic to critique, but as everyone knows, sex sells. And when you're trying to sell a product, you need to sell.
There has GOT to be a way in advertising that can celebrate and use the human body without objectifying it.
Since the Roxy Pro Biarritz scandal, Roxy has laid pretty low in terms of video advertisements.
The question is this, if you were Roxy, how would you continue to advertise your all women's apparel and surf wear? Keep in mind surfing isn't done in hoodies and sweatpants; it is done in swimwear, boardshorts, and wetsuits.  So…would you use sex appeal, or pull a Vera Bradley and try something risky and innovative (even if it could possibly fail at first)?