Chrissy Teigen, American model and and author, has coined being relatable as her own brand. Aside from being married to John Legend, the model is known globally for posting pictures of her downing McDonalds, calling out President Trump on Twitter, or roasting the paparazzi for posting photos of her grocery cart. Similar to her social media, Teigen's ad campaign collaborations are tailor-made for her "no-filter" personality. John and Chrissy now have two children and while they tend to stay active on social media, they generally stay out of the tabloids and dramatic E! news blasts, their wholesome, quirky, and lovable little family makes Chrissy an obvious choice for most companies who are in search of a low risk and very social media savvy face of their brand.
        Oh, Luna! Chrissy and John's adorable toddler, who makes frequent Snapchat and Instagram appearances on both parent's accounts, was a major factor in the landing of Teigen's position a "spokesmom" for Pampers diapers in 2016. After giving birth to her daughter, Pampers announced that the model would join Pampers as their first creative consultant for their Pure collection. Teigen stated in a press release,  "I wore Pampers…John wore Pampers…we are a Pamper's family!" It's a family brand, endorsed by this adorable family that is not shy of the social media game. Her claim that her and her husband would do anything to ensure that their daughter deserved only the best, and wouldn't  have it any other way than Pampers. Her ode to the well-known diaper brand and appeal to mothers everywhere, along with a very heartfelt Mother's Day Instagram post of Teigen and baby Luna, really pulls on those heartstrings…
This past January, Teigen became the face of the McDonald's Dollar Menu. Her first commercial in collaboration with the fast food chain was during the Golden Globes broadcast Sunday night. She frequently posts photos and Instagram stories of her chowing down on Egg McMuffin's and Dollar Menu cheeseburgers. While most Hollywood stars are sipping kale smoothies and pumping it at pilates, Teigen's image is set apart by staking her claim as the face of Mickey D's. It's not necessarily the "norm" for models to choose cheeseburgers over veggies, but that is exactly what sets Chrissy apart and lands her countless endorsement deals.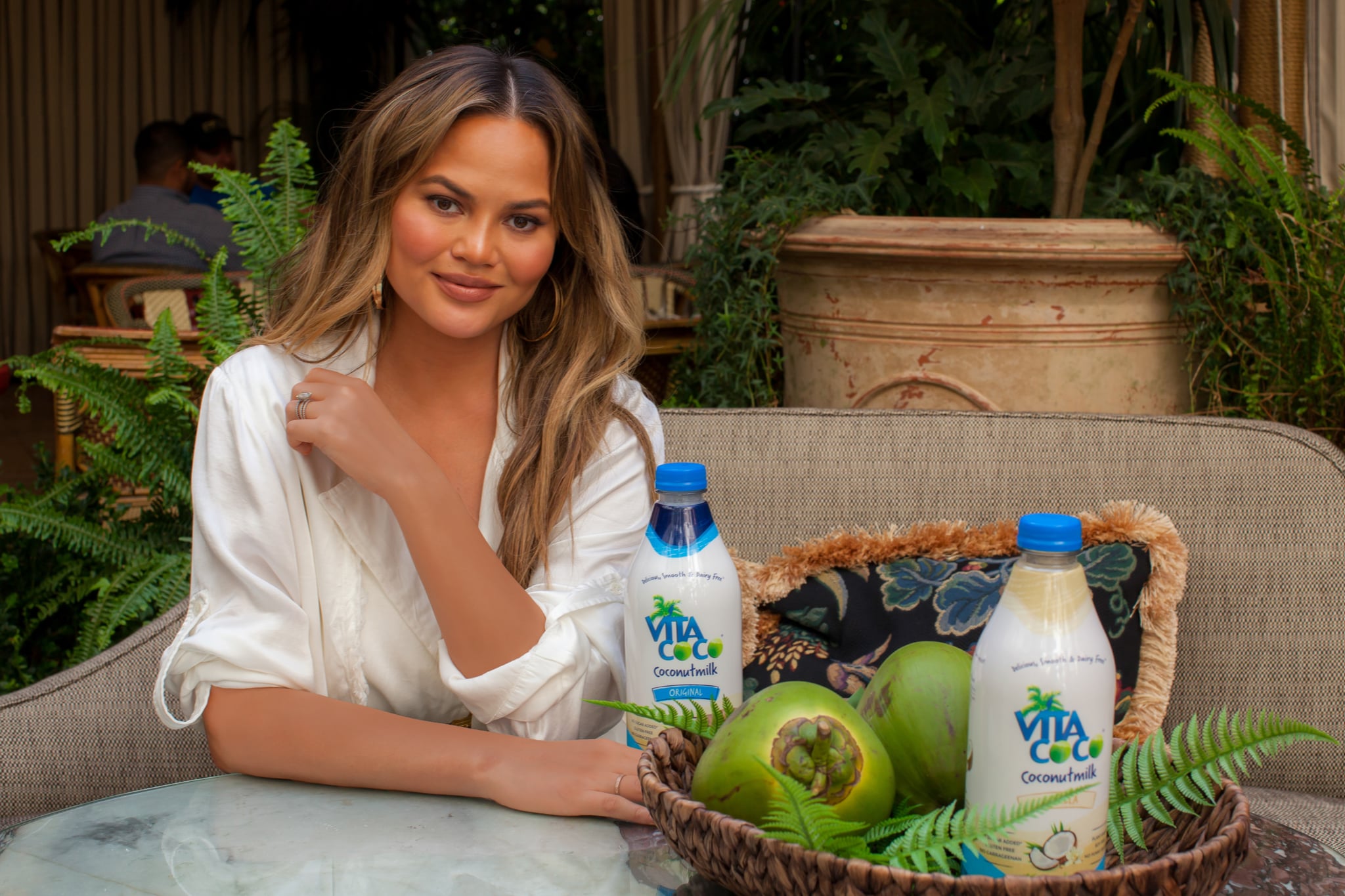 One of Teigen's first and most memorable endorsement gig was with VitaCoCo. She has appeared in commercials for the brand and has also captured a series of Snapchats surrounding her many, many uses of VitaCoCo products, including but not limited to, hair and skin care, cooking, drinking, using it to shave her legs, and so on.
Teigen also shares that Luna is a big fan of coconut milk, too. Because why not use your adorable three year old to further back your love of the brand? "I always thought I was the kind of person who wanted to be the heavy, hearty, savory, just really, bold, bold flavor person. I never thought I'd be an almond milk or a coconut milk person, but having a kid kind of changes everything and you want to give them the best that they can have, but you want it to be delicious and you want them to like it too," Teigen shares with Bustle, an American online magazine that focused mainly on content that makes them a premier destination for young women.
With all of Teigen's brands under her belt, one can clearly see that she is a jack of all trades. She is not only a mother, a chef with two best selling cookbooks (Cravings and Cravings 2), a Sports Illustrated model, who is also quirky, real, and capable of not taking herself too seriously…what more could you seek?
-Olivia DiNome
https://www.businesswire.com/news/home/20180327005791/en/Pampers-Welcomes-Chrissy-Teigen-Family-First-Ever-Creative%C2%A0Consultant
https://www.bustle.com/p/chrissy-teigen-uses-coconut-oil-for-more-things-than-you-even-knew-were-possible-8031852