These are the five panelists that will be having a discussion at 2 PM next Friday at COM Studies Day. Our first panelist of the afternoon is Nolan Ether. Nolan is the Director of Marketing at Audio Advice. Nolan said the advice he would have given himself as an undergraduate would be "to be more active in the extra-curricular career development opportunities. Once college is over, you spend your days reminiscing about it." Nolan, hopefully your advice will stick with some undergraduates now.
Our next panelist is Kathleen King. Kathleen is the Director of Operations & Guest Services at The Children's Museum of Wilmington. What Kathleen liked about Com studies is that even if you no idea what you want to do, with all the opportunities the department offers, you can really do anything. Kathleen is speaking the truth, there are so many different classes you can take within the major, so make sure you check out all of your options if you are unsure what you want to do after graduation.
Our third panelist is Kelsey Raskob. Kelsey is the owner of Kelsey Raskob Marketing and Designs. When Kelsey was at UNCW, she focused on Public Relations and Advertising. She took Advanced Advertising as well as IMC I and II with Dr. Persuit as well as Public Relations I and II with professor Chin. Kelsey transferred from three different schools but said she didn't seem to fit with their programs as well as the Com department here.
The next panelist is Koyah Rivera. Koyah is an Adjunct Professor of English at NC A&T University, as well as a Ph.D. Candidate in Leadership Studies at NC A&T University, Koyah loves that even after almost 20 years she can still email or call her COM professors and still receives the guidance, support, and advice she received as a student at UNCW. That is very comforting that the professors in the department are caring for any of their former students.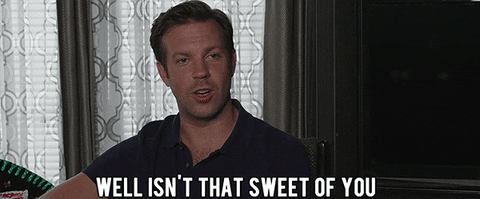 The last panelist in the afternoon is Kirk Robertson. Kirk is a Sales Associate at Carolina Gunrunners as well as the Music Director and Worship Coordinator at Soul Church. When Kirk was at UNCW, he mostly focused on the performance side of Com Studies taking classes with Dr. Scott and Professor Trimble. What Kirk misses most about UNCW are the professors. In his experience, they take the time and effort to influence students.
Well, that is all of the panelists that we have for the afternoon, please enjoy this cute animal gif and remember to #beCOMinspired.