Today we are going to give a little background on the panelists that are speaking at 10 AM. Our first panelist is Kaitlyn Christian. She is a Graduate Teaching Assistant and Master of Public Administration Candidate at UNCW in the Department of Public and International Affairs. Kaitlyn said "I did not intend on becoming a COM major. I was taking COM 105 to fulfill a requirement for a minor, but in the process, I realized that the COM department is where I need to be." It is the most unexpected classes that bring you the most joy, it is great that Kaitlyn was inspired by COM 105 to switch into the major. #beCOMeinspired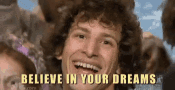 Our next panelist for the morning discussion is Bradley Cotton. He is a Portfolio Manager at Ultimate Property Management and a Realtor/Broker at Keller Williams Realty. Bradley focused on television production and on-camera performance in his days here at UNCW. The thing he misses most about being a COM student is he "misses the challenge of being under the gun to perform, memorizing lines, and essentially producing a televised product." Bradley, we are glad that you are able to be with us on our wonderful panel this year.
Our third panelist is Andrew Knoble. He is the Creative Director at N2 Publishing. We asked Andrew what he would do if he could go back to Communication Studies program. He said he "would take advantages of the extra opportunities for growth and involvement within the program." So remember that fellow COM students, next time an opportunity comes up, take it because you may be missing out on the experience of a lifetime.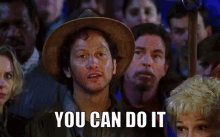 Our fourth panelist is Jill Capadanno. She is the Fundraising Coordinator at Forward Financing. Jill transferred to UNCW as a junior and was very sad that she could not take more of the classes that the COM department had to offer. TV was her passion at the time and she took a heavier course load on the media classes that the department offers. In the end, Negotiation and Capstone ended up being her most memorable classes. Well, Jill, it took you a little longer to get to UNCW but we are sure glad you came.
And last but not least, our final panelist is Brandon Noel. Brandon is an Entrepreneur. In his experience with the COM department, he said that "you won't really know, or appreciate how good your education was until after it's done. I remember being in my corporate job and assigned communication projects that entailed junior year course level work, and I was far ahead of some of my peers." Learn from Brandon, appreciate your education that all the great teachers in the department are giving you.
Well, that is all the panelists for the morning session. I hope everyone partakes in COM Studies day that is taking place next Friday so don't forget! Now here is a picture of some puppies.