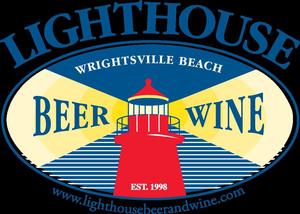 On Saturday February 27, 2016 Lighthouse Beer and Wine will be hosting their 18th Anniversary Party. Lighthouse is known for having a very diverse selection of seasonal and high quality beer, as well as a broad assortment of wine. They attract a wide variety of customers and have made a name for themselves in Wilmington, NC. They are also known for having their annual beer and wine festival in the fall, but they are planning this party to keep customers engaged all year round. This event is being advertised as the company's 18th Birthday. Customers are being told to "Come and Celebrate" and Lighthouse is using the slogan "It is our Birthday, so let's party!" This is a great way to promote an event because it portrays the event as a celebration rather than trying to bring in customers or profit.
They have been advertising this event for the past month with great success. One of the first strategies Lighthouse used was the creation of a Facebook event page to gauge how many people would be interested in the event. They had over 600 people show interest and 200 say they were going. This is a good way to estimate how many people might be in attendance, which also indicates how effective the campaign was. Facebook events are also a great tool to spread the word around, especially with the audience they are targeting. Their target audience consists of anyone over the age of twenty-one. Most people who have said they are going are between the ages of twenty-one and thirty. Lighthouse has also been using word of mouth marketing to promote this event. This type of marketing works really well in communities like Wilmington because so many people interact with each other on a daily basis be it school, work, the beach, or downtown. Since Wilmington has a wide variety of people, Lighthouse makes sure to offer a huge selection of beer and wine to accommodate any taste. Not only does this increase their clientele, but also shows their diverse pallet and that they are more than just your average craft beer store. Although this is a promotional campaign, the fact that they are celebrating 18 years of business ultimately proves that their unique and distinct niche in the community has set them on the path of long term success, which really should be celebrated!
So, what are your thoughts on their Anniversary Party campaign? Leave your thoughts in the comments!
-Austin, Jonathan, & Kaela